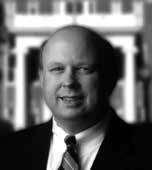 Welcome to Anderson University!
The academic year outlined in this catalogue begins an exciting new chapter in our history at Anderson University with new programs and enhanced facilities that we will look back on as pivotal in our progress toward becoming one of the nation's leading Christian comprehensive universities.
As we stand today nearly three years into our second century of service, we paused to reflect on where we are and how faithful this institution has been to the dreams of the original founders. In the years that have followed our Centennial, we have proven how serious we are about building on those dreams and stretching to even greater heights.
And so it is that today Anderson is a rare place indeed - where the entire campus community is devoted to the high ideals of Christian higher education in an intellectually stimulating environment. Here, we view life as a journey … gifted to each of us by God and filled with choice and possibility every step of the way.
As you pursue your goals and dreams this year, I encourage you to consider that the greatest danger to becoming the person you were meant to be is to fall into the trap of complacency. Our greatest challenge is to energize one another to make certain that, as good as we are, we are continuously cultivating the desire, ability, and expectation to improve on what we do.
Students, we have a deep desire that attending Anderson University will be just the start of a lifetime marked by an unquenchable thirst for knowledge, exploration, and service.
Have a great year at AU!
Cordially,


Evans P. Whitaker, Ph.D.
President